Project accepted
The Federal Ministry of Science, Research and Economy (BMWFW) supports the bilateral project "Development of analytical methods for authentication of fruit products" between Austria and R. Macedonia. The principal researchers are Margit Cichna-Markl (Department of Analytical Chemistry, University of Vienna) and Jasmina Petreska Stanoeva, Assistant Prof. at the Institute of Chemistry, Faculty of Natural Sciences and Mathematics, Ss Cyril and Methodius University, Skopje,R. Macedonia.
---
CEN/TS 15634-5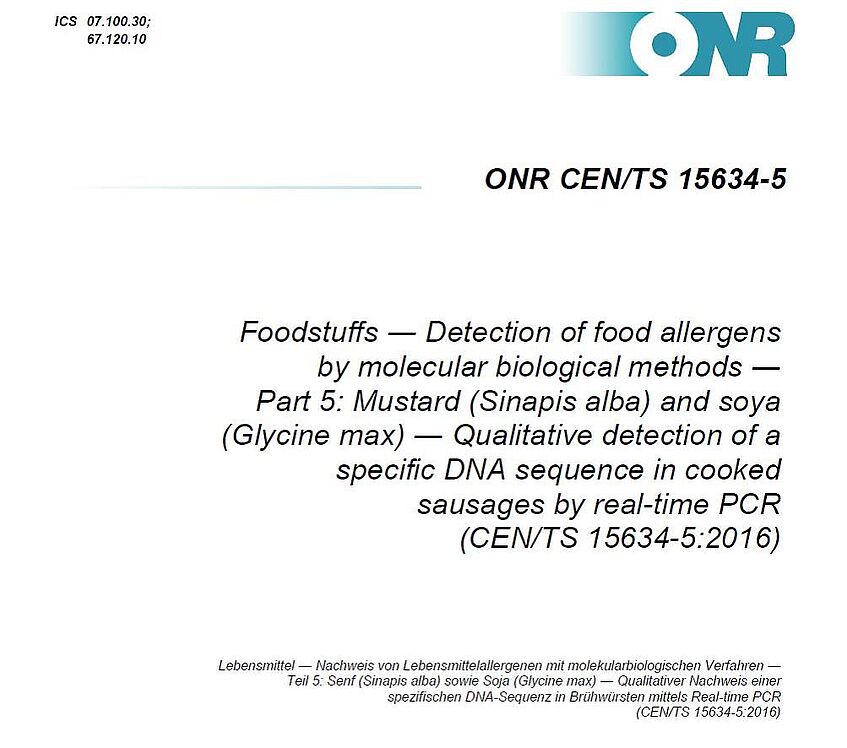 CEN/TS 15634-5
A real-time PCR assay allowing the detection of potentially allergenic white mustard in foods has become an European Technical Specification (CEN/TS 15634-5). The assay was developed by Magda Fuchs in course of her doctoral thesis in co-operation with Rupert Hochegger, Austrian Agency for Health and Food Safety (AGES), Institute for Food Safety, Department of Molecular Biology and Microbiology.
Initially, the period of validity of the CEN/TS is limited to three years. After two years the members of CEN (European Committee for Standardization) will decide if the European Technical Specification will be converted in a European Standard.